Easter Craft Ideas
Easter at Home
Keeping the little ones entertained at home can be tricky, especially during homeschooling season! Check out these quick little Easter inspired crafts to try at home this Spring time, which you might be missing coming home in school bags at half term as usual.

Have a go and tag us in your photos on our social media pages, we would love to see your creations!
---
Shop our Easter at Home Essentials Online Now

---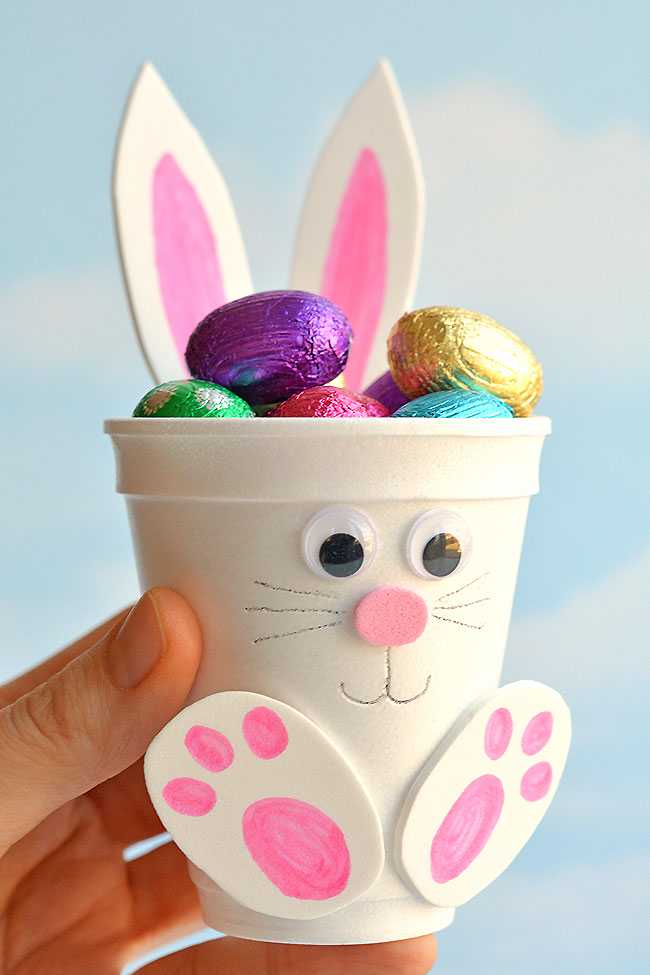 This cute little craft is a handy home for gathering up and housing chocolate treats! All you'll need is a Styrofoam cup, Styrofoam sheets (white & pink) bobble eyes, pink and black markers and craft glue. 

Simply cut your styrofoam sheets into x2 leaf shapes and x2 oval shapes, detail them in pink marker with feet and inner ears as shown in this picture. Cut out x1 small oval shape for your bunny nose.
Glue your leaf shapes onto the top of the cup to make ears, and oval shapes on the bottom to make feet. Add your button nose and eyes and sketch on some bunny whiskers and a smile. 
Fill with chocolate from your egg hunt and enjoy!
Website source: bit.ly/3frR196
An ideal craft for smaller hands, this child friendly art requires very little. All you will need are some wooden spoons, white/grey craft pipe cleaners, black and pink markers and craft glue. 
Start by folding your craft pipe cleaners into bunny ear shapes, you will need x2 for each spoon. Glue these on to the hollow side of the wooden spoon and leave to dry. 
When dried, detail your wooden spoons with bunny faces like in this picture by using your craft markers.
Place on your Easter table or around your home for some hoppin' cute decor! 
Website source: bit.ly/3cACXsg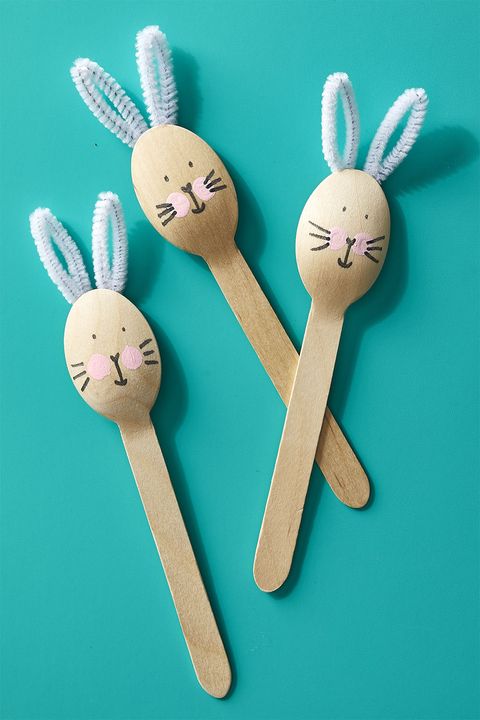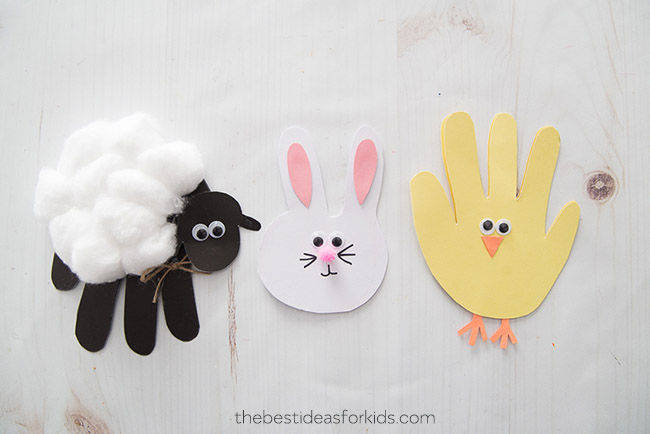 Great for kids of all ages, this craft gets creative juices flowing and is great all year round! All you will need are some craft scissors, coloured card, bobble eyes, cotton wool walls, marker pens and craft glue. 
Start by tracing out the shape of a small hand onto card, trace around with a pencil incase you need to make any corrections 
Carefully cut your hand shapes out using craft scissors
Once cut, you can start turning your hand shapes into your favourite Easter guests! Flip your hand shape upside down and glue cotton wool balls and bobble eyes on to make a lamb, or make a Easter chick by adding some eyes, a beak and feet! 
Website source: bit.ly/3m38iqo